View Our Current Listings
Acreages & Homes
Whether you're selling or interested in buying an acreage or home in-town, connect with Phil.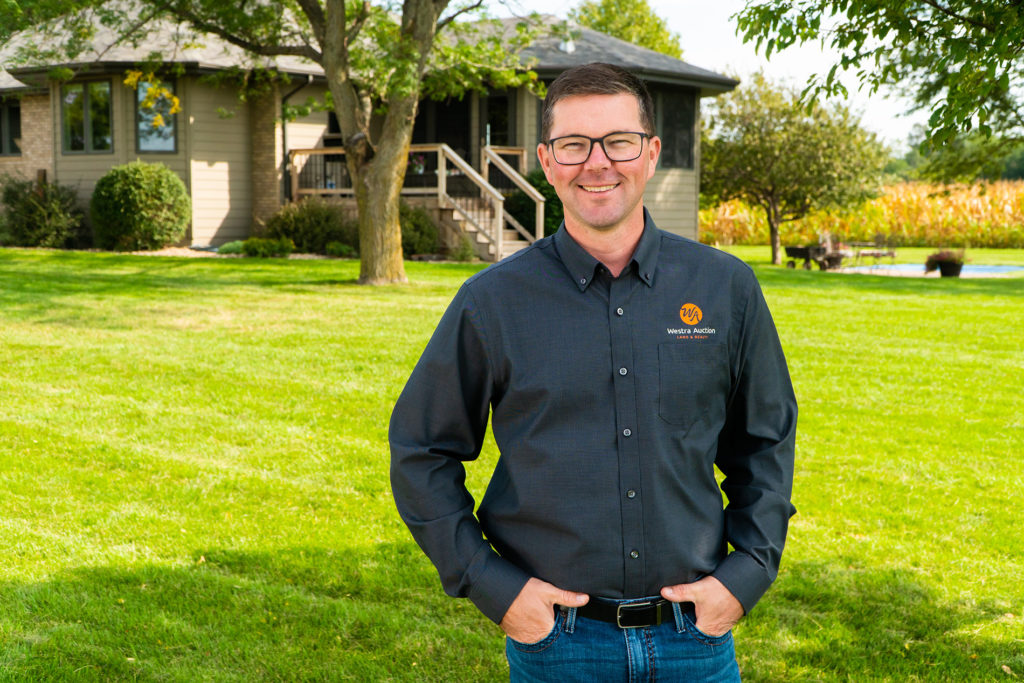 Phil Eggers
Ag real estate was a natural fit for Phil, as his agricultural and farming experience spans generations. He began his career in real estate more than 10 years ago, with his main area of expertise in residential sales.
What excites me about real estate is that we've evolved from a marketing business into a customer service business. A home is personal, and I'm involved with customers and their families on a personal level. I'm not motivated by numbers; I'm motivated by putting people first.
The Westra Real Estate Process
Our real estate process is rooted in building strong relationships – with you – the seller, with our community partners and with potential buyers. In today's competitive market, a buyer's first impression is critical.Our process focuses on three main initiatives:
Pricing
Proper pricing to attract serious buyers and ensure sellers make the most from the sale. 
Marketing
Marketing strategy to promote the sale.
Staging
Staging, which includes professional photography indoors and outdoor drone footage.
Buy Your Home With Westra
Buying a home is an emotional investment and should not be rushed. We believe in a proactive buying process that starts long before you ever make an offer.
As a buyer, we ensure you're properly educated and prequalified and that we consider homes that will meet your unique needs. In today's market, there may only be a few hours in which to make a purchase decision, and our goal is that you are prepared to act confidently.